Stem Cell Worx
Free shipping
On most orders over $300 within the continental USA
Details
Ingredients
Send to friend
Related Products
Customers Also Bought
Customer feedback
Stem Cell Worx

Stemm Cell Worx Intraoral Spray is a natural dietary health supplement that activates your own adult stem cells naturally and provides robust immunity. With 50 to 70 trillion cells in your body, cellular health is crucial to your overall well-being and good health. Adult stemm cells working at optimal levels provide the platform for many cumulative health benefits.*
As we age, our own adult stemm cells decline rapidly, our immune system weakens and our ability to absorb nutrients through our gastrointestinal tract reduces. The Stemm Cell Worx Intraoral Spray supplement is designed specifically to combat these challenges.*
Important Facts:
| | |
| --- | --- |
| | Stemm Cell Worx Intraoral Spray provides an absorption rate of up to 95% of its nutrients compared to just 10% to 20% absorption that pills and capsules provide.* |
| | |
| --- | --- |
| | More than 100 million Americans suffer from digestive issues. Effective absorption via the intestinal tract becomes easily compromised due to a variety of factors, including age, the environment, and illness. Therefore the way in which you take your health supplements is crucial.* |
| | |
| --- | --- |
| | More than 70 million Americans every year are turning to natural health remedies rather than prescription drugs. |
| | |
| --- | --- |
| | In order for adult stemm cells to be stimulated into the bloodstream, with the blood being the principal carrier of nutrients and oxygen to cells, three key factors are required. These are growth and immune factors, along with cytokines. Stemm Cell Worx Intraoral Spray has all three factors in abundance.* |
| | |
| --- | --- |
| | Time takes its toll on your own adult stemm cells. At 65 years of age, the release rate of adult stem cells entering the bloodstream drops by 80%. It is important you keep them activated. The good news is it is now possible to reverse this statistic. Adult stemm cells are the master cells of your body that have the ability to maintain, self-renew and repair cells, tissue and muscle throughout your entire life time. These cells are often referred to as autologous, haematopoietic (blood), mesenchymal or stromal stemm cells.* |
| | |
| --- | --- |
| | Stemm Cell Worx contains the greatest number of natural growth and immune factors compared to any other health supplement on the market. This enables natural cell activation to be as much as 75% per 36mg of formulation (being half the daily dose) at any one time. Clinical data on the ingredients provides more detail on the articles page.* |
Benefits include:
| | |
| --- | --- |
| | Supports the natural increase of your own adult stemm cells, providing the platform for many cumulative health benefits* |
| | |
| --- | --- |
| | Increases energy and endurance* |
| | |
| --- | --- |
| | Super charges your immune system* |
| | |
| --- | --- |
| | Improves alertness and mental clarity* |
| | |
| --- | --- |
| | Recover faster after your exercise regime* |
| | |
| --- | --- |
| | Provides repair and recovery after surgery, injury or illness* |
| | |
| --- | --- |
| | The best natural source of growth and immune factors* |
| | |
| --- | --- |
| | Helps build muscle, burn fat and maintain natural weight loss in conjunction with a healthy diet and exercise regime* |

It is scientifically proven the most effective way to take your nutrients, to ensure you get maximum absorption, is by intraoral application (spray under the tongue, hold then swallow). The absorption rate of nutrients from an intraoral spray is up to 95% compared to only a 10% - 20% absorption rate that pills and capsules provide. Intraoral delivery ensures your body retains almost all of the nutrients that get to work straight away, providing rapid benefit and effectiveness. This is because the sub-mucosal membrane (that sits under the tongue) transports nutrients directly into the bloodstream. It is also very cost effective, as a lower dosage of nutrients is needed due to the very concentrated source of delivery intraoral provides.*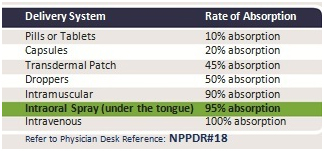 Scientific research shows stemm cell release rates from the bone marrow drop at an astonishing rate as we age. By the age of 65 years old, the release rate drops by more than 80% leaving only 20% of active cells circulating in the bloodstream and this is when we need them the most to help fight aging and disease. The good news is it is never too late to start reversing these statistics. It is now possible to activate our own adult cells with a very natural, powerful cell supplement. Stemm Cell Worx Intraoral Spray is a unique formulation that is at the forefront of nutritional supplementation.*
Your own adult cells, that are with you from the day you were born, have the ability to replenish and regenerate cells throughout your entire body. These cells are your body's very own matrix. They are responsible for repairing cells, muscle, tissue and tendons, and they also strengthen your immune system.*
Adult cells, once in the bloodstream have the ability to migrate to areas where they are most needed. This vital, life-sustaining process helps improve, maintain and preserve your health and well-being throughout your entire life time. Stemm Cell Worx Intraoral Spray is a leading dietary supplement, designed specially by a team of Bio-Chemists, Scientists and health experts to provide advanced immune response, cellular repair and renewal. Our own adult cells are the core essence to life and good health and provide the platform for many cumulative health benefits.*

The synergistic attributes of Cell Worx Intraoral Spray's pure, natural ingredients utilize specific pathways that are absolutely necessary to stimulate the adult cells from the bone marrow, muscle and tissue into the bloodstream. Other cell supplements on the market are not nearly as effective. Click the link to the Q&A to learn more.*
Cell Worx Intraoral Spray contains the highest grade of natural ingredients from around the world. This patent protected product is manufactured in the U.S.A by a leading, long established Laboratory that is GMP certified for liquid supplements.*

Cell Worx Intraoral Spray contains the following ingredients:

High Grade Bovine Colostrum (over 30% IgG and over 54% Protein)*
Trans Resveratrol (98% purity)*
Fucoidan (95% purity)*

Full supplement facts are outlined on the Products Page.*

Clinical research supports the benefits and claims of Cell Worx Intraoral Spray.*

"After taking Stemm Cell Worx for just a few days, I felt a substantial difference in my energy levels, clarity and sense of balance and well being."*
Deborah, Santa Monica*
"On a recommendation of a friend, I began using the Cell Worx Intraoral Spray. What a difference that made. I am able to stay "On" and focused every day, plus I am able to get a good night's sleep. Cell Worx leaves me renewed and fresh each morning to face another day. Because I am so impressed with this product, my wife now takes also."*
Mounir, Washington DC*
"I have had multiple sclerosis for a number of years and am just writing to let you know that I am noticing a significant improvement in my health and walking since taking the Cell Worx Intraoral Spray that you sent me from America."*
Meredith, Sydney Australia*
"I have been ordering this item for my elderly aunt who has a new lease on life. Despite my skepticism she swears her condition has dramatically improved. I can't deny her dry eyes have improved and knots in her neck have vanished. Pain is eased and she is sleeping better"*
Brenda, Queensland Australia*
"I recently started taking Cell Worx with a known rotator cuff tear of the left shoulder. It has been causing me pain every day for the past 6 months. Since starting Cell Worx Intraoral Spray, after one week, the pain was gone. I am now doing high Intensity training without difficulty."*
Ken, Oregon*
"This natural health supplement has been an extremely good fit for our clients, who are always looking for the best health solutions. Cell Worx passed our due diligence on all accounts and feedback and repeat orders coming in from clients affirms the quality of this product."*
Sam Sheldon, Doctor of Pharmacy and Owner of The Compounding Pharmacy of Beverly Hills*
Cell Worx
6 Sprays = 90 Servings
At Recommended 2 servings per day; 1 bottle lasts 45 days.
Ingredients
Cell Worx stacks three high grade, quality ingredients: - Bovine Colostrum (over 30% IgG) - Trans Resveratrol (98% purity) - Fucoidan (an 87% purity)
Colostrum is the pre-milk provided by all mammal mothers to their new born. It is a rich cocktail of vitamins and immune factors, which gives life to mammal babies. High quality bovine colostrum (as used in this supplement) has up to 21 times the vitamins, minerals and immune factors than human colostrum.
Trans resveratrol provides significant health benefits. The resveratrol in Cell Worx comes from Japanese knotweed and not grapes. Japanese knotweed is the highest quality of resveratrol in the world. It is also easilly absorbed by the body. In 2003, Harvard Medical School announced a major scientific breakthrough when they found resveratrol works by naturally entering a cell and activating an enzyme called SIRT1. Resveratrol is a powerful antioxidant that provides anti-inflammatory response, enriches cellular and enzyme activation. Promotes lean muscle and increased metabolism.
Fucoidan comes from the cell walls of brown seaweed. Fucoidan has been studied extensively. It provides a high concentration of antioxidants and vitamins. The synergistic effect of these quality, high grade ingredients all utilize specific pathways to activate our own adult cells.

Directions
The standard daily dosage for adults is 12 sprays (under the tongue) per day. Take 6 sprays first thing in the morning and 6 sprays in the later afternoon. Best taken on an empty stomach. Take 30 minutes either side of eating
*Your results may vary from those listed above.
*These statements have not been evaluated by the Food and Drug Administration.
*This product is not intended to diagnose, treat, cure or prevent any disease.
Since we do not know everything about your medical history and medications, please consult with your health care practitioner before implementing any new protocols and supplements. Do not construe any information listed on this site as a substitute for actual medical advice. The info you receive from us is not intended to replace medical advice by your doctor. Forrest Health, Inc. does not dispense medical advice, prescribe, or diagnose illness. We offer nutritional programs and supplements that support your health. The views and nutritional advice expressed by Forrest Health, Inc. are not intended to be a substitute for conventional medical service. If you have a medical condition, see your physician of choice.