EOS DNA Countertop Water Ionizer
EOS DNA Countertop Water Ionizer
Free shipping
On most orders over $300 within the continental USA
Details
Ingredients
Send to friend
Related Products
Customers Also Bought
Customer feedback
EOS DNA Countertop Water Ionizer

FREE SHIPPING THIS MONTH!*
The EOS DNA Water Ionizer Features:
* Most advanced SMPS electrical system*
* 16 stage dual filter system*
* Patented slotted plates*
* Large touch screen with the manual programmed into it*
* Language, time, pH, and ORP customizability*
* Micom system to intelligently adjust ionization to your tap water*
* Super powerful ionization*
The newest countertop water ionizer by EOS is easily the most advanced water ionizer ever made. From its very core, its DNA, it is state of the art technology producing the highest quality ionized water ever made. More power. Better filtration. More antioxidants. It is water ionization fundamentally redesigned to perfection.*
Touch Screen Operation*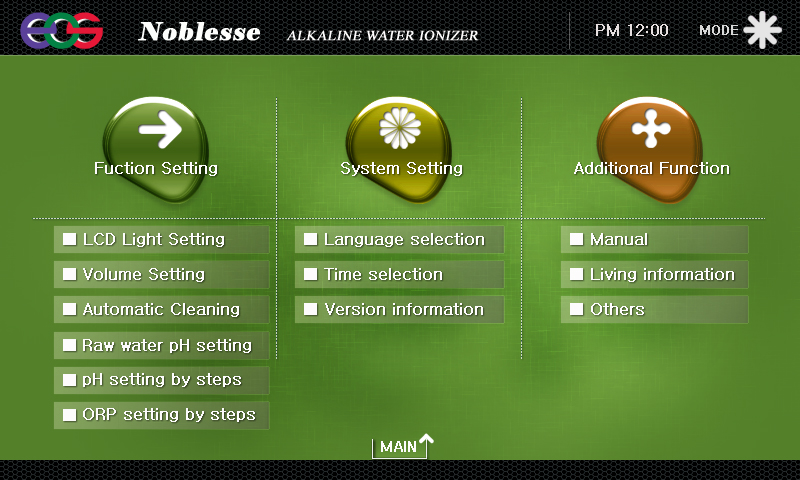 The EOS DNA Water Ionizer is the first water ionizer that operates like a smartphone.*
With the touch of your finger, you can select alkaline or acidic water, control the pH and ORP levels, set the clock, read the manual, read tips on living a healthy lifestyle, and scroll through useful tips for using the EOS DNA Water Ionizer. You can also access the advanced Mode section to make changes to the ionization, the filter life warning, the speaker volume and more, making the EOS DNA water ionizer customizable to just the way you like it.*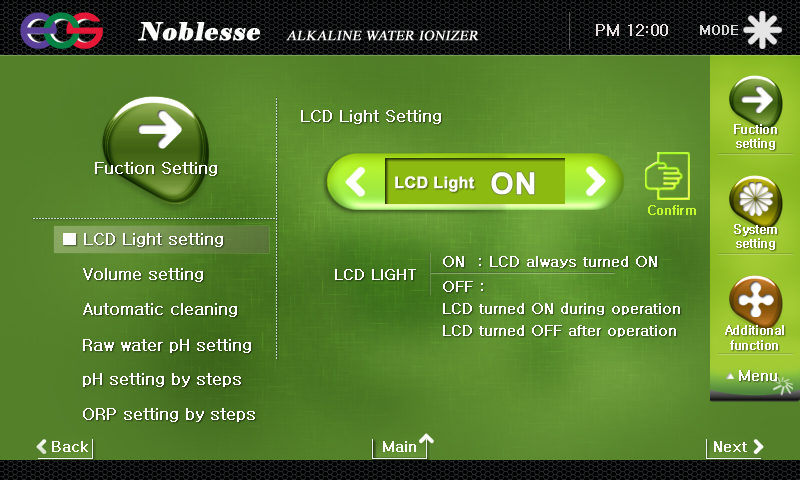 Customize your EOS DNA Water Ionizer by changing the brightness of the LCD screen, the volume, the time, and so much more!*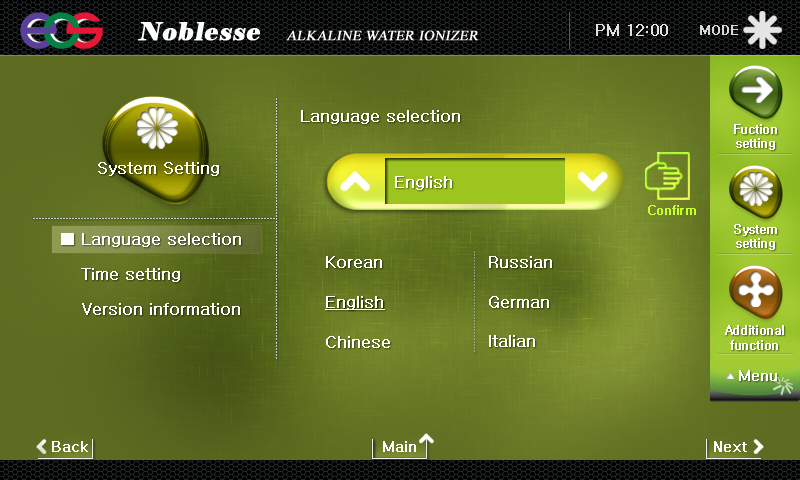 You can even change the language, read the manual, or read up on some healthy living tips to keep you motivated in your healthy lifestyle!*
10 Preset Ionization Levels*
While the EOS DNA Water Ionizer is capable of 76 alkaline pH levels alone and literally hundreds of pH and ORP combinations, the ten most useful settings have been preset and are available with the touch of your finger. Here are the ten preset levels and why they're so useful:
EOS DNA Countertop Water Ionizer:

*Your results may vary from those listed above.
*These statements have not been evaluated by the Food and Drug Administration.
*This product is not intended to diagnose, treat, cure or prevent any disease.
Since we do not know everything about your medical history and medications, please consult with your health care practitioner before implementing any new protocols and supplements. Do not construe any information listed on this site as a substitute for actual medical advice. The info you receive from us is not intended to replace medical advice by your doctor. Forrest Health, Inc. does not dispense medical advice, prescribe, or diagnose illness. We offer nutritional programs and supplements that support your health. The views and nutritional advice expressed by Forrest Health, Inc. are not intended to be a substitute for conventional medical service. If you have a medical condition, see your physician of choice.