Green Tea Extract, Premier 120 vcaps
Green Tea Extract, Premier 120 vcaps
Free Shipping
On most orders over $250 within the continental USA
Details
Ingredients
Send to friend
Related Products
Customers Also Bought
Customer feedback
Green Tea Extract, Premier 120 vcaps | Premier Research Labs
Green tea: the most popular beverage in the world today, second only to water
Contains EGCG, a compound with potent antioxidant support/free radical neutralizing properties
Supports weight management benefits through promotion of fat metabolism (when coupled with healthy diet & exercise)
Promotes cardiovascular health (due to EGCG's powerful antioxidant activity)
Scientifically shown to support healthy tissues during normal metabolic stress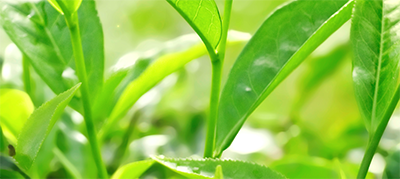 FROM ANCIENT TIMES
Tea has been cultivated for centuries, dating back to use in ancient India and China. Did you know that tea is the most widely consumed drink in the world today, second only to water? Across the earth, millions of people drink tea every day. Research studies suggest that among all the teas, green tea in particular is a star player, with many significant health benefits.
In contrast to black tea, green tea (Camellia sinensis) is made from unfermented tea leaves and naturally contains a high concentration of polyphenols. Polyphenols are natural plant compounds that act as powerful antioxidants and help fight free radicals, which can stress DNA as well as other compounds in the body. Many scientists believe that free radicals contribute to the aging process. Thus, taking a high quality green tea supplement on a daily basis may supply impressive antioxidant support as well as promote maximal health and well being.
WHAT'S IN GREEN TEA THAT MAKES IS SO SPECIAL?
Green tea's timeless health benefits can be traced to its naturally occurring bioactive compounds called polyphenols. One abundant type of polyphenol in green tea is called catechins. Catechins are known to exhibit potent free radical neutralizing properties. The major catechin in green tea leaves is called EGCG (epigallocatechin gallate) and is considered to be green tea's key active component. It is also valued for its active antioxidant properties.
WHAT ARE THE BENEFITS OF EGCG?
EGCG offers many benefits for overall health and well-being. It has been studied extensively for its benefits in weight maintenance through promotion of fat metabolism. Thus, it plays an important role in supporting overall health and wellness. EGCG has also been scientifically shown to assist in maintaining healthy tissues during normal metabolic stress.
In summary, the little superstar component of green tea,
EGCG, supports weight management benefits when coupled with a healthy diet and regular exercise routine. It works to help optimize metabolic wellness and also promotes cardiovascular health due to its abundant supply of antioxidant activity. Overall, green tea with its superb EGCG content, supports foundational health and wellness.
Green Tea Extract, Premier 120 vcaps | Premier Research Labs
Two Vegetarian Capsules Provide:
---
Green SynerBlend . . . . . . . . . . . . . . . . . . . . . . . . . . .485 mg
Organic Prickly Pear (leaf) (Opuntia ficus-indica), Organic Kale (leaf) (Brassica oleracea acephala
*Your results may vary from those listed above.
*These statements have not been evaluated by the Food and Drug Administration.
*This product is not intended to diagnose, treat, cure or prevent any disease.
Since we do not know everything about your medical history and medications, please consult with your health care practitioner before implementing any new protocols and supplements. Do not construe any information listed on this site as a substitute for actual medical advice. The info you receive from us is not intended to replace medical advice by your doctor. Forrest Health, Inc. does not dispense medical advice, prescribe, or diagnose illness. We offer nutritional programs and supplements that support your health. The views and nutritional advice expressed by Forrest Health, Inc. are not intended to be a substitute for conventional medical service. If you have a medical condition, see your physician of choice.