Genesis Steel Water Ionizer
Genesis Steel Water Ionizer
Free Shipping
On most orders over $200 within the continental USA
Details
Ingredients
Send to friend
Related Products
Customers Also Bought
Customer feedback
Genesis Steel Water Ionizer
The new Genesis Steel water ionizer features the most advanced 350 watt SMPS electrical system plus a dual filter system with tourmaline that removes 99.99% of impurities from your drinking water. It also features 9 power plates to create a powerful pH range for all of your family's needs.
Introducing the new Genesis Platinum Steel Water Ionizer.
Finally, a water ionizer ionizer that truly matches the stainless steel appliances in your kitchen by introducing a stainless steel face plate.
The Genesis Steel offers the latest technology to create micro-clustered alkaline drinking water with more antioxidants than a glass of freshly squeezed orange juice!
Setting the New Standard for Water Ionizers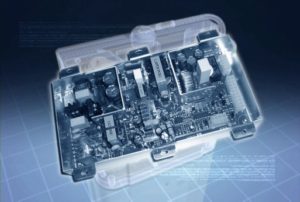 The Genesis Steel boasts a completely redesigned 350 watt SMPS power board that produces an ultra-clean electrical current that enhances water ionization. It also runs more efficiently than any other water ionizer power board.
When you couple the Genesis Steel's enhanced SMPS power board with 9 platinum-titanium plates made by the HeeSung Metal Company, the highest rated water ionizer plate manufacturer in the world, you get unmatched performance with a pH range of 11 and higher to 2.5 and lower.
Also, the MICOM system in the Genesis Steel automatically adjusts water ionization to your water source, so you get the perfect glass of ionized water every time, regardless of where you live.
Filtration Matters
The Genesis Steel offers an advanced dual filtration system includes a built-in sediment filter for removing larger contaminants from your drinking water, anti-fungal felt, granular activated carbon for removing 99.99% of the chlorine, bacteria and other contaminants, calcium to enhance ionization, and tourmaline to condition your water for the best ionization.
All of this adds up to an elite water filtration system that will protect you and your family from the nasty stuff found in tap water.
Genesis Steel Features:
* 23% stronger -ORP than the Genesis Platinum 9 TURBO! That's more healthy antioxidants!
* 9 Plates made by the HeeSung Metal Company of Japan, top rated in the world!
* 350 Watt SMPS Electrical System for a pure and efficient electrical current.
* Advanced Dual Filtration System Including Tourmalin
Genesis Steel Water Ionizer
Reviews
There have been no reviews for this product.
*Your results may vary.
Your results may vary from those listed above.
These statements have not been evaluated by the Food and Drug Administration.
This product is not intended to diagnose, treat, cure or prevent any disease.
Since we do not know everything about your medical history and medications, please consult with your health care practitioner before implementing any new protocols and supplements. Do not construe any information listed on this site as a substitute for actual medical advice. The info you receive from us is not intended to replace medical advice by your doctor. Forrest Health, Inc. does not dispense medical advice, prescribe, or diagnose illness. We offer nutritional programs and supplements that support your health. The views and nutritional advice expressed by Forrest Health, Inc. are not intended to be a substitute for conventional medical service. If you have a medical condition, see your physician of choice